ISPM-15 Certified Wood For Your Overseas Shipment
When your assets need to be shipped internationally and require wood for their crating or packaging, that wood must be specially treated and certified for entry into its foreign destination. To do this, the wood undergoes a specific process; upon completing this process, the wood will be labeled ISPM-15 certified (bug stamped) and safe for international travel.
Whether you're shipping commercial items or personal valuables, if you need global shipping, ISPM-15 wood must be used to ensure your belongings get where they need to go safely and timely.
Today, we're discussing:
What ISPM-15 means and its process
Why we need ISPM-15 regulations
What happens if your international shipment isn't bug stamped
Who needs to use ISPM-15 certified wood
ISPM-15 exemptions
And more
Let's get started.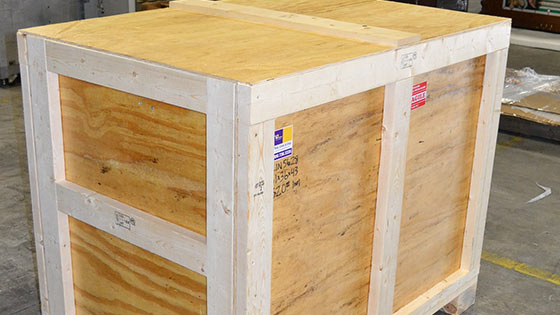 What Does ISPM-15 Mean & Why is it Important?
ISPM-15 is short for International Standards for Phytosanitary Measures No.15. This is a regulation designed to control plant disease throughout the world and is necessary for all shipments headed overseas in wood packaging.
Reasons to control plant disease throughout the world include:
Pest infestations
Protection of ecosystems and forests
Assurance that insects and organisms stay in their natural environment
Safety of plants, animals, and insects from foreign insects and disease
Longevity of organisms in their natural habitat
With over 100 countries using this regulation to help protect their environment, it's become a vital part of the global shipping industry. Organizations that ship internationally should always comply with these certification policies. Not only do they streamline the shipping process and the entrance procedure, but they support effective and efficient business practices.
The ISPM-15 process is quick and straightforward:
The wood must be thoroughly debarked
The wood must be heat-treated or fumigated with methyl bromide
The wood must be stamped or branded with a mark of compliance (the bug stamp) from the International Plant Protection Convention (IPPC)
Then, you can ship your wood packaging (crates, boxes, pallets, skids, etc.) as usual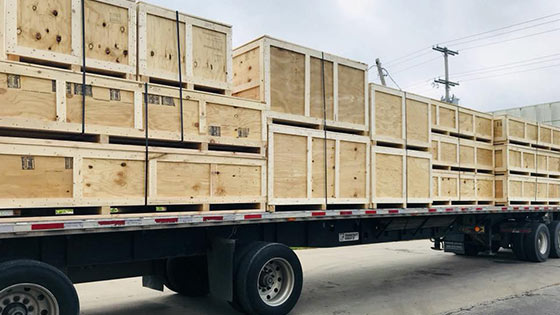 Can I Skip the Bug Stamp?
There are some ISPM-15 exemptions, including materials made from paper or plastic and wood panel products such as OSB, hardboard, and plywood. However, the bug stamp is required for all wood packaging products shipped internationally from the USA.
If you don't adhere to the requirements, your item could be held up in customs, fees may be charged, and foreign authorities have the right to fumigate or destroy your shipment without notification. We urge you to always work with knowledgeable and experienced worldwide shippers, so you have confidence in the process and know that compliance is at the forefront of your project.
Who Uses ISPM-15 Certified Wood for Shipping
With globalization comes several companies and organizations that need to ship on a global scale. Some common industries that use ISPM-15 shipping services include:
Aerospace
Auction
Automotive
Heavy equipment
Medical equipment
Server racks and electrical
Art and antique
Home furnishing manufacturers and designers
Both individuals and corporations should be made aware of international shipping regulations, ensuring the most responsible crating and transportation plan is designed.
Our global shipping team is ready to work with you. We're certified to carry the ISPM-15 bug stamp and understand all the codes and requirements involved.
If you have any questions about your international shipment, contact us today, and let's talk.