International Ocean Shipping
PROFESSIONAL OVERSEAS SHIPPING EXPERTISE
Global Ocean Freight Shipping Services Out of Birmingham, AL
Ocean freight is the leader in world trade when it comes to transportation. Over 90% of international shipments are carried by sea. Craters & Freighters has an extensive global network of carriers and a team that knows how to make any ocean shipping project go off with ease. Whether your assets are headed to Europe, Asia, or just about any other continent, we want to be your international shipping choice.
Our reach extends throughout the nation and worldwide; we have the ability to ship oversized industrial machinery, medical supplies, hazmat materials, IT equipment, and everything in between. Our shipping teams are fully prepared to utilize our array of services to find the most strategic packaging, crating, and shipping plan for your needs.
An international shipping company, we have the necessary skill set, quality materials, logistics team, and customer satisfaction that you can depend on throughout your shipping process.
We've meticulously managed the successful international ocean freight shipment of just about every kind of asset, including:
Let our shipping professionals surpass your expectations. With each unique shipment, we continue to provide the ultimate support, ensuring safe and on-time deliveries no matter the final destination.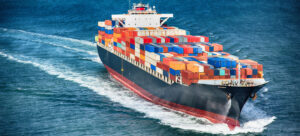 Ocean Freight Transportation
Craters & Freighters ocean freight transportation is a reliable way to get your goods where they need to be. We have flexible scheduling and routes that allow your assets to get where they're going efficiently. Sea freight transportation is accessible, cost-effective, and provides the necessary space for those larger loads.
Our international shipping specialists will deal with all of the logistics of your shipment, whether it's for a residential crating and shipping project or a commercial crating and shipping project.
We want your experience with us to be as stress-free as possible, and our teams go out of their way to make sure that happens.
"Bug Stamp" Crates
We know the importance of your freight, and to ensure its quick and streamlined entry into its destination country, we are careful to use certified, ISPM 15 heat-treated wood crates that have the "bug stamp" (the ISPM 15 stamp). Doing this means our custom wooden containers will meet the international shipping criteria for safe and fast entry.
Our teams manage the completion of any documentation, adhere to monthly warehouse inspections, and design the protection schemes that keep your assets secure through transit.
Custom Crating and Packing Plans
Our packaging team uses spec-driven programs, a mastery of design and engineering, and decades-long experience to build the precise crating and packing creation for your valuable assets. No matter how sensitive or fragile, Craters & Freighters designers do the job to perfection.
When engineering our custom wood crates and packaging schemes, we account for the item's:
Weight
Dimensions
Fragility
Final destination
Mode of transportation
Once these specs are determined, we have the knowledge to make the most effective, efficient ocean freight shipping plan so you can rest assured your items will arrive damage-free and on schedule.
On-Site Custom Crating and Packaging
At the Nashville Craters & Freighters facility, we understand the safety of your asset is of the utmost importance. When you need your oversized, heavy, awkward pieces successfully packaged and crated, we can come to you to get the job done. We have the equipment, technology, and expertise to design and build the best possible containers and packing supports on-site at your location.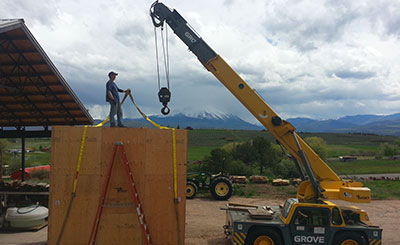 Don't jeopardize the safety of your valuable items, not when we can make your experience so much easier. Let us handle the heavy lifting so you can feel confident that your item is responsibly looked after and secured at all times.
Delivery Options and Shipping Services
Our international ocean freight shipping company is known globally for its comprehensive services, excellence in customer service, and overall keen attention to detail. We generate shipping schemes for various industries and individuals who are looking for smart, safe shipping methods and techniques.
The specialists on our shipping team have a broad skillset and know-how to complete your challenging shipping project with care, always considering your needs and goals. We offer a variety of services, including:
Door-to-port
Port-to-port
Two-day shipping
Less than container load, for smaller exports
Full container load, for larger exports
Complete documentation and custom forms completion
As leaders in the shipping industry, you can trust us with your possessions. We welcome demanding projects, and our support is unrivaled. Let us get your valuables where they need to go; contact us today.
Want to hear more about our international shipping options? Check out our international air freight shipping process, then call us to learn how we can best handle your shipment.
Get a fast, free, no-obligation cost estimate from Craters & Freighters.
Provide some information on your needs, and we'll get back to you right away with a figure you can use in your planning. Serving most of Tennessee and Alabama, including Nashville, Chattanooga, and the rest of the United States!