FULLY TAILORED SOLUTIONS
Fully Customized Crating and Packaging Solutions in Birmingham/Tuscaloosa
We specialize in custom crating and custom packaging. From designing and building a crate to meet your item's specific needs, to determining what type of cushioning material will best protect it, our in-house engineers and packaging experts at Craters & Freighters Birmingham/Tuscaloosa take the time to do things right.
We Never Take the Easy Way
You won't find your item in an oversized crate with an excessive amount of padding struggling to keep it secured. It would be easy to pack that way, but that's not how we do things.
Our first-time clients become repeat clients because they recognize that we never settle for good enough. Our goal is to provide the best crating and packaging solutions, and that's what we deliver.
We crate and package your valuables the way we'd crate and package our own.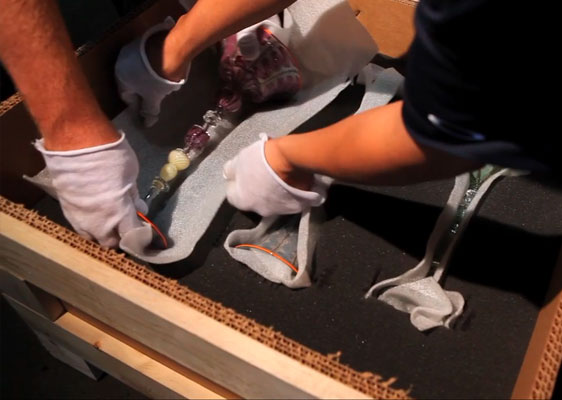 Get a fast, free, no-obligation cost estimate from Craters & Freighters.
Provide some information on your needs and we'll get back to you right away with a figure you can use in your planning. Serving Most of Tennessee & Alabama Including: Nashville and Chattanooga, TN and Birmingham.
Our team knows exactly what it takes to make your tailored shipping project a successful one. We have the services and experience to back us up. We are thoughtful and effective, and dedicated to every shipment that passes through our doors. Our logistics teams, shipping specialists, custom crating teams, and customer satisfaction experts will not let you down. We are truly a one-stop-shop for all your shipping needs.