THE CRATERS & FREIGHTERS NETWORK
A National Powerhouse with Local Accountability
With 30 years and 65 locations nationwide, Craters & Freighters is a leader in the freight shipping industry. We have teams of shipping specialists, engineers, designers, and logistics experts who are professional and thoughtful and know how to handle the most challenging projects.
No matter the size, weight, fragility, or value of your assets, we will create a fully customized shipping plan, including the perfect tailored container and supports to protect your items throughout their journey. Whether the final destination is domestic or international or traveling by air, ground, or ocean, our freight company in Birmingham will get your job done right.
We offer comprehensive services, which guarantee a streamlined experience and accountability. Our local representatives are here to support you as much as possible throughout your shipping process. The safe arrival of your belongings is paramount to our business, and we are determined to not let you down.
Consider Craters & Freighters Birmingham your one-stop-shop for custom packing, crating, and shipping.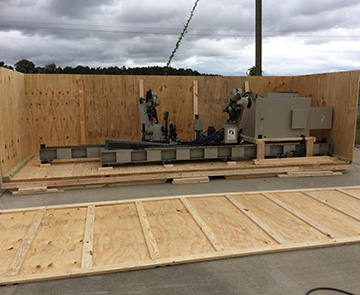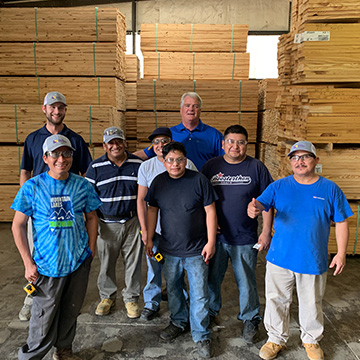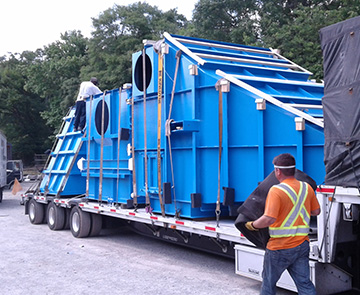 Having supported a large variety of organizations and companies, we've seen a myriad of invaluable assets come our way for reliable, confident shipping. From medical equipment to large industrial machinery to electronic devices, our team is prepared to take on the full responsibility of their safe journey through the unpredictable shipping stream, nationwide and globally.
Our commercial packaging and industrial crating far surpass industry standards. We know how valuable and sensitive these commercial assets are, and we take all the necessary measures to ensure their security. Insurance is offered on every item for the duration of its time with us and through to delivery. And you will always have logistics and customer support along the way for further assurance.
Our custom packaging design specialists will expertly design and engineer the perfect wooden crate for your asset. Creating the essential cushioning, supports, and various protectants, your item will survive the shipping stream and arrive undamaged at their final location. When traveling to another country, be assured that every crate is made from the highest quality wood and meets all country codes and entry restrictions.
Whether you need commercial packaging for your industrial equipment, a container built for your valuable artwork, or to ship an antique car, we can manage it with our custom packaging design for any item.
If you require on-site crating in the Birmingham area, we do that, too. We know that often, your assets are too heavy, sensitive, hazardous, or awkward to come to our facility.
We can come to your industrial, commercial, or residential site and design and build a custom crate at your location. Don't worry; the exact same measures will be in place, and your tailored crate and packaging will have the same integrity as if it was built at our warehouse.
Our shipping services are all-inclusive and comprehensive for convenience, but it also ensures that our team is the only team needed to support your unique shipping project. We want to take as much stress out of this process as possible. We will tailor your shipping experience to your needs and goals.
Our Birmingham shipping experts will transport your assets, no matter how hazardous, bulky, valuable, or awkward, with precision and attention to every fine detail.
Residential projects often involve sentiment, which we know is more important than financial value, and we always keep that in mind. With thoughtful and meticulous care, we will help take the pressure off you during this experience. We have packing, crating, and transportation techniques that ensure a quick and easy process for most prized possessions.
FAST & EASY PROCESS
We can crate, pack, and ship your largest, most heavy, and valuable items.
We've seen our fair share of complex shipping projects and have yet to shy away from one. Custom crating and shipping in Birmingham is our job, and we're professionals who are up for all the challenges that come our way.
Our team will make any job look effortless, with decades of experience backing us up. If you have any doubts about our process or want some extra security, talk with us about our insurance program. We will fully insure your items while in our care, from pickup to packaging to transit to final destination. Your comfort is our goal.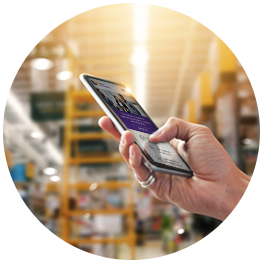 STEP 1
Contact us to discuss
your needs.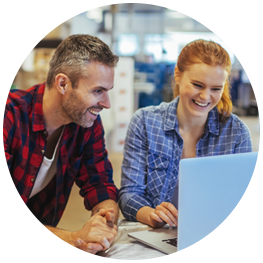 STEP 2
We provide a quote with a
recommended approach.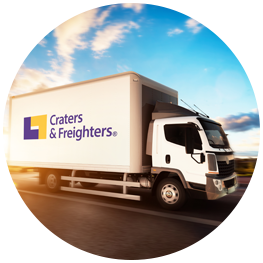 STEP 3
Once approved, we package,
crate and/or ship your item.
Expertise that delivers.
If you're looking for a freight company with experience, dedication, flexibility, and takes on the most challenging customized shipping, packaging, and crating projects, Craters & Freighters Birmingham is for you. We offer more than high-quality services, but the ultimate in customer and logistic support.
We're leaders in the shipping industry and consistently strive for excellence, always offering trust, confidence, and peace of mind.
Craters & Freighters in Birmingham has been proudly serving most of Alabama and Tennessee, including Birmingham & Huntsville, AL and Nashville & Chattanooga, TN for nearly a decade.
Contact us today to find out how we can help ship your valuables.