Medical Equipment Shipping
GENTLE HANDLING OF DELICATE DEVICES
Expert Medical Equipment Shipping Solutions
Ensure safe and secure crating, packaging and shipping of all your commercial or residential valuable items with Craters & Freighters Birmingham/Tuscaloosa.
No minimums and no item is too big for us.
FILL OUT THE FORM & GET A QUOTE NOW!
REQUEST A FAST, FREE QUOTE NOW OR CALL 205-633-9955.
With over 28 years of specialty crating, packaging and shipping expertise we offer:
Worldwide Reach & Logistics
65+ Locations to Serve You
Best Technology & Design Support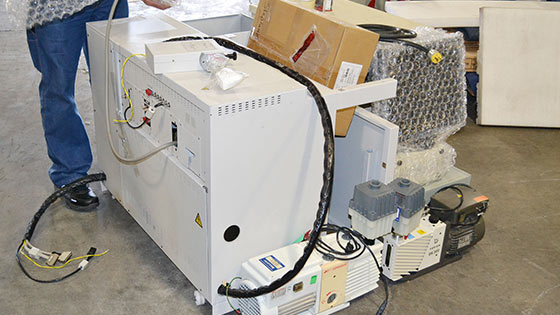 "The way that you and the rest of the employees in your office handled our shipment was impeccably professional throughout the whole process—pricing quotes, insurance, scheduling pickup, packing/crating the items, and securing transport for two delivery locations on opposite sides of the country." –Megan Ball
Need to ship an MRI machine? Relocate a CT scanner?
Craters & Freighters has shipped thousands of these items safely all over the world. We have developed proprietary methods of handling, wrapping, cushioning, and packaging that these valuable items require.
We physically perform – and insures – our own packaging, relying upon proven packaging methods. When you choose Craters & Freighters, you know exactly who will be handling your items, and you can rest assured that the people handling your equipment are up to the task.
Medical Equipment Requires Expert Handling for Safe Transport
Craters & Freighters' proven technique begins with a thorough assessment of your product that considers factors such as product fragility, size, and value; pickup conditions; mode of transport; environmental factors such as climate; and final destination requirements.
Each requirement is factored into the appropriate container and cushioning system for ensuring a damage free shipment—so your items arrive damage-free and on time.
Single Source Responsibility Solutions including:
We're experts at packaging, crating and shipping solutions—ready to meet all your antique crating and shipping needs.
Shipping
Delivery
Insurance
Pickup
Packaging
Crating